Business Travel and Immigration Post-Brexit
Ensure your business and workforce are compliant with the new immigration regulations.
Worldwide ERC® Tokyo Summit 2019
July 11, 2017
A rapidly ageing and shrinking population is prompting Japanese business and political leaders to seek new and innovative ways to fill talent gaps.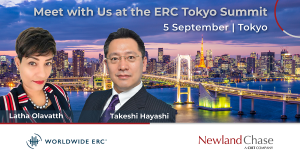 With a designated-skills visa designed to bring in some 500,000 new workers by 2025, Japan's workforce is radically and rapidly transforming.
At the Tokyo Summit 2019, and with this focus on transformation in mind, Worldwide ERC® offers the opportunity to explore the contributions that mobility teams can make as businesses attract new global talent, build skills and create innovative policies to foster growth.
This event offers roundtable discussions designed to take on the challenges, embrace the opportunities and drive transformative results.